Welcome to Saint Christopher Parish
Religious Education Office
The Religious Education Office at St. Christopher facilitates formation classes for its youth in grades K – 8 on Sunday mornings at 8:30 and 10:00 am most Sunday's that school is in session. The Religious Education Office is open Sunday – Thursday from 9 – 4 during the academic year.  June – August, we observe summer hours.  Call 440-331-6226 or email us at stchrisreo@stchrisparish.com.  High school (9th grade and above) Please point your browser to the Confirmation tab under Sacraments.  Adults needing to be confirmed should contact Sharon Armstrong at the number below.
Contact information: Sharon Armstrong (440) 331-6226 X402 or at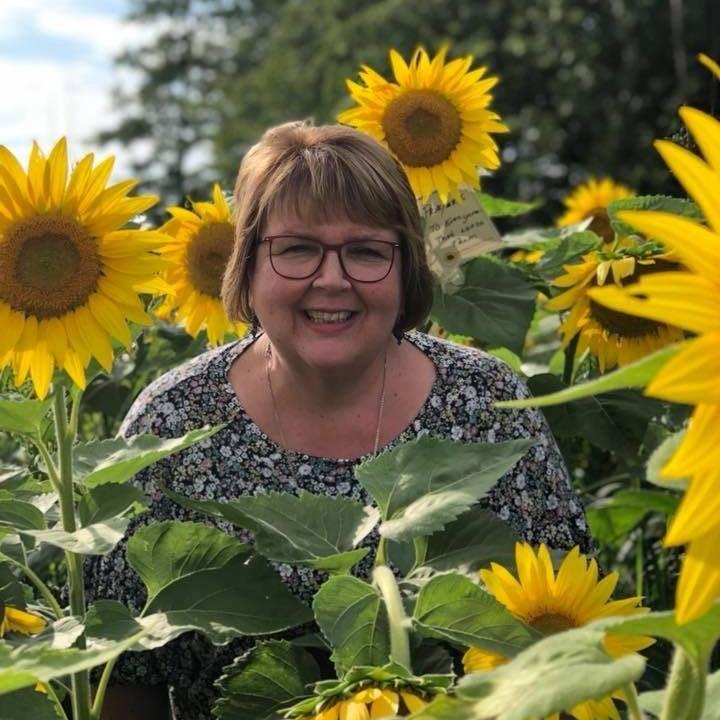 Ms. Sharon Armstrong
Director of Religious Education
Sharon joined the staff in 2015 as the St. Christopher School Retreat Coordinator. This year she added PSR Principal, CLOW Coordinator, RCIC, and Vacation Bible School to her list of ministries. She has been involved in many ministries over the past twenty years including teaching PSR and Confirmation, CLOW, RCIA, Girl Scouts, Boy Scouts, Eucharistic Minister, and Vacation Bible School. She began her certification process to become a Lay Ecclesial Minister in 2013 and is finishing up her last few classes at St. Mary's Seminary.
Sharon and her husband, Tom and their five children have been parishioners at St. Christopher since 1996. When she's not busy with her duties at the parish, she enjoys hiking our beautiful Metro Parks and spending time with her family.
She is excited to collaborate with the people of our Parish to educate our youth in our Catholic faith. She is happy to be a part of such a wonderful staff here at St. Chris. A quote I found from St. Francis Assisi helps to keep me focused on the task at hand: "Start by doing what is necessary; then do what is possible; and suddenly you are doing the impossible".